Kids love it, adults love it, basics... well... love it. Brunch is everywhere nowadays and restaurants are doing their very best to make sure their social accounts stay on point. Here are a couple of highlights from social media from our Citizens of the Rail promoting their Brunch deals.
RIP Eggie
Talk about creative! Players Grille is back this week with their #Brunch promotion featuring a tragic picture. RIP Eggie.
Healthy Brunch Choices
Now-a-days it's pretty hard to stay "all natural". Flanigan's Seafood Bar and Grill posted this pic poking fun of the typical customer trying to be healthy. Notice the comments section. ;)
Brunch Workout
It's common knowledge. The world loves GIFs and mimosas! Smaltimore posted this fantastic GIF on Twitter of two women lifting dumbbells and drinking bottomless mimosas. That counts as healthy living, right? [Click to view!]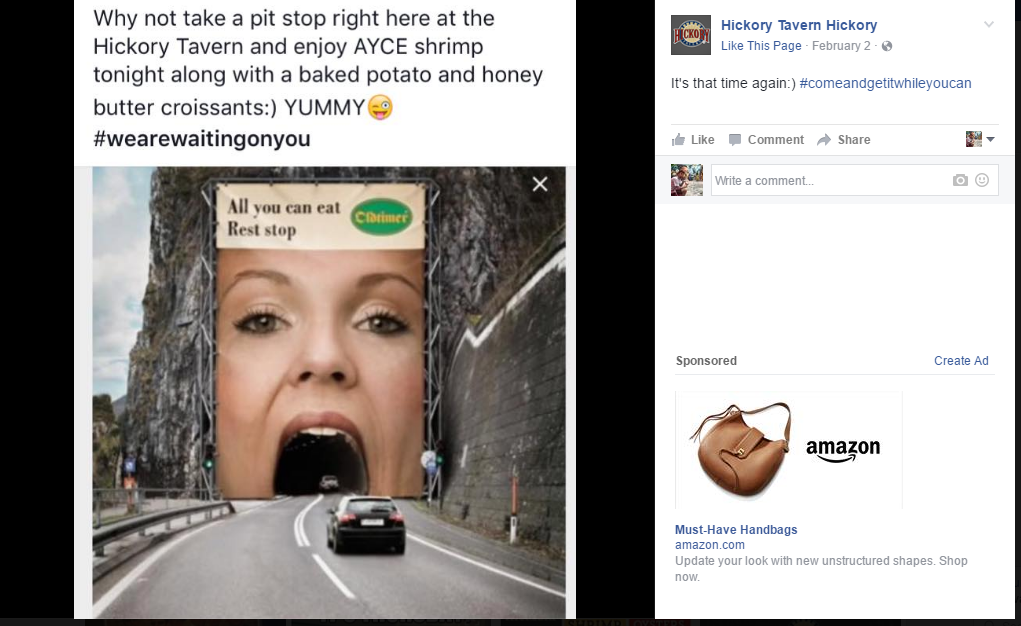 All You Can Eat Ad
Hickory Tavern jumped at the opportunity to promote their brunch by reposting this interesting/creepy advertisement for a rest stop along a busy highway. We love the dedication!
#BrunchLife
Let's face it, we've all been there. When you make brunch plans in advance and forget to plan accordingly the night before, and then show up hungover. Noonan's Sports Bar accurately sums it up in their brunch post.
Mimosa Love
Why is brunch so popular? Hijinks Sports Grill has a theory. They posted this amusingly accurate promotion on Instagram for their $5 mimosas.
Kanye at Brunch
This one is too perfect! What does Kanye order for brunch? We do now thanks to the Ballard Loft. They posted this hilarious play on words at Kanye's expense. Pretty sure he can afford it.