It's hard to stay ahead of the curb when it comes to social media marketing. Most of the time when fun occasions arise that could make for some great content, it's already too late. With this problem in mind, we created a couple of social media content tips for April holidays that could really set you apart from your competitors.
The same is true for sporting events. Are you posting about upcoming games that your guests want to see? Do you even know what's on for sports in April? We'll keep you prepared with our social media marketing calendar for April.
April Holidays
April 1st, April Fools' Day
There are countless ideas that you could use in your social media marketing.
A popular (and cheesy) post is simply letting guests know 'It's April Fools' Day!' BORING! Use this as an opportunity to let your social media followers get an inside view of your establishment and build a relationship with your staff.
Tip: One fun idea is to film a harmless prank on a staff member and post it to your social media feed --with their permission of course. First and foremost, this will be some great entertainment as well as a social media marketing opportunity. And your guests will feel like they know you all that much more.
Just be sure that you don't prank any of your staff that's not into it. That path leads to more trouble than it's worth.
April 7th, National Beer Day
National Beer Day could not be a better social media opportunity for your restaurant. It's the perfect way to publicize what you have on tap and new beers that are added to the menu. Also, people love an excuse to drink beer; play into that incentive.
In this case, National Beer Day is on a Friday, so it will be easier to offer fun promotions and giveaways in honor of the holiday.
Tip: Post a picture or video of your guests drinking, pouring, even chugging a cold beer (this is perfect for Boomerang). Show off your latest craft brews, your flight special, and maybe offer up some great meal-beer pairings. Your options are only as limited as your creativity.
Use the hashtag #nationalbeerday, and you'll get your content in front of the eyes of other beer drinkers. People tend to have a pretty severe case of FOMO.
April 22nd, Earth Day
We've said it before and we'll say it again. Your guests -- especially millennials -- care deeply about the environment. Using Earth Day as a PR opportunity can play directly to your younger customers showing that your restaurant cares about their drive for sustainability. Posting in honor of Earth Day may catch the attention of an entirely new niche of guests that will be given an incentive to visit your restaurant.
Tip: Introduce a few new menu options. Hear us out. It would only need to be for the day, but you could offer an organic app menu options in honor of Earth Day. Other restaurants have offered a discount if you bring your own refillable cups.
If you're looking for an easy eco-friendly fix, a few places have seen success with #DiningInTheDark where the restaurant is candle lit to preserve energy.
If you're already into being a green or sustainable restaurant, promote this. Show off your local food partners. Maybe video interview the farmers you work with, talk about your recycling program, and show off how you're doing your part to lower your restaurant's carbon footprint.
What do you do to help promote a healthier earth? Start there and the rest will follow.
April Sporting Events
April 4th, Major League Baseball season begins, Opening Night
MLB fans are surprisingly active on social media. Nearly every single MLB team has their own social media accounts including the individual accounts of their players. Targeting this audience can help bring potential customers into your restaurant to watch the anticipated MLB opening night.
Tip: It's relatively cheap to order a cardboard cutout of your team's favorite player (or player from an opposing team like these guys) or even the mascot. This is a great social media marketing opportunity for your fans to take photos with for social media.
For areas with really dedicated fans, some establishments have named menu items after players, offered drink specials and had a raffle for free tickets. You can also offer specials on locally-brewed beers and provide popcorn and crackerjacks as free bar snacks.
April 6-9th, Golf Masters in Augusta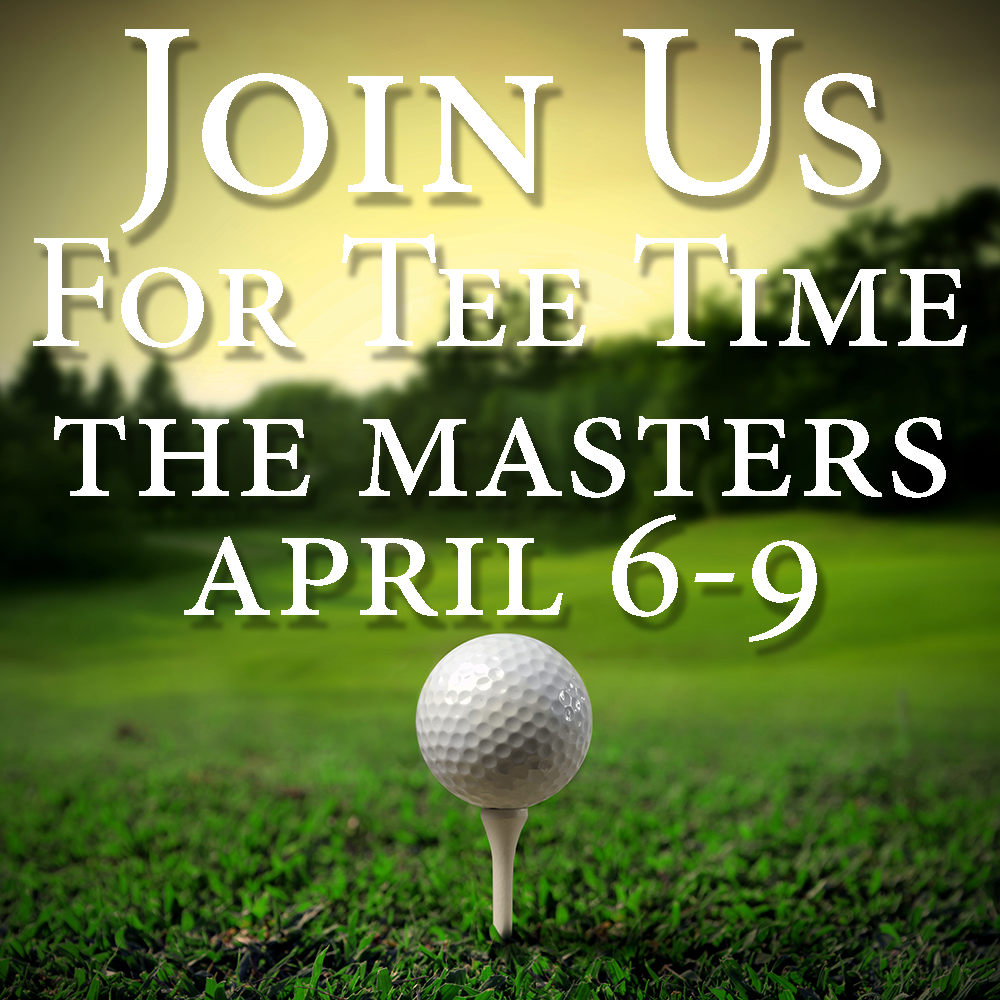 According to CBS Sports, 2016's final round of the Golf Masters had roughly 12.4 million viewers which is up from the previous year. This could be a great social media marketing opportunity with such a surprisingly high viewership.
Tip: If executed correctly, dozens of restaurants receive a great public relations improvement with hosting a charity fundraising event in honor of the Masters. After the event, all of the charity golfers and their families can feedback to your restaurant for an added benefit. Not only would this look spectacular on social media, but if you tag the proper charities and sponsors, your content will be placed in front of lots of eyes.
April 12th, Stanley Cup, NHL
There's no question that the NHL has a very loyal social media following which in part is thanks to their athletes. Hockey has been known to be a tricky sport to utilize for social media marketing. The NHL used some interesting tactics in the past that could work for your restaurant.
Tip: One interesting idea as a social media marketing ploy could play into everyone's love for cupcakes. Your restaurant could partner with a local bakery to distribute #StanleyCup-cakes in honor of the games. Not only could the cupcakes be branded with your logo, you could distribute an added message "Tweet Before You Eat," to spread the message on social media. Once this takes off, your guests will be looking forward to the event the following year.
You could also give awards to guests who predict the score of the games (or accurately guess which player scores the first goal) and pour drinks into Stanley Cup mugs.